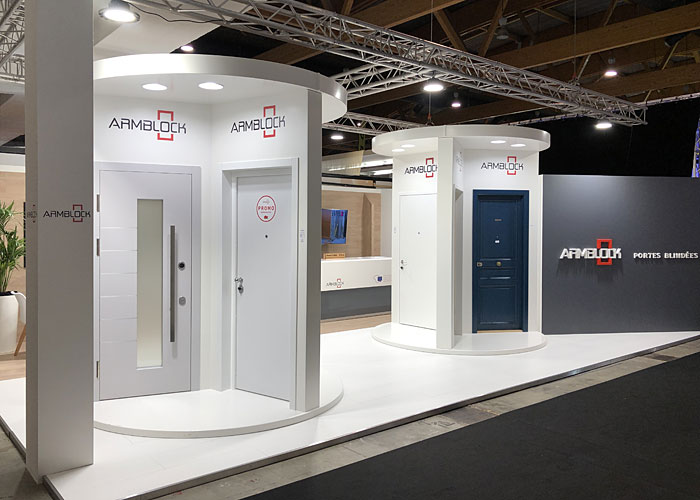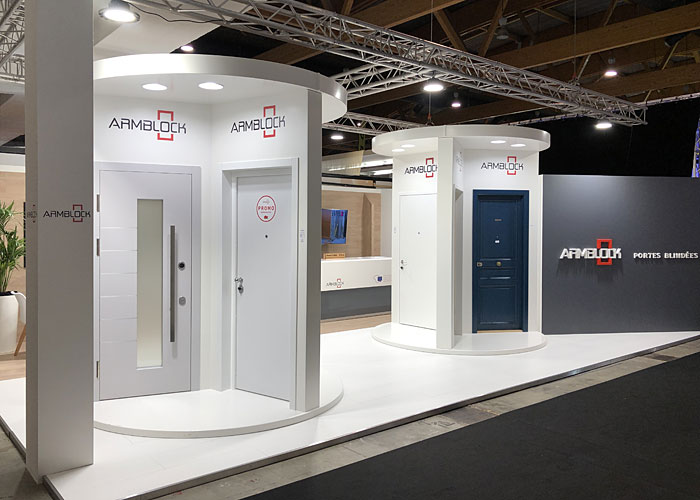 2019 February 10 - 15
BATIBOUW 2019
Brussels Expo – Belgiëplein 1 – 1020 Brussel
The renewed JSC "ASMODAS", as well as our well-known, our "Armblock" trademark this year participated in the international BATIBOUW 2019 exhibition in Brussels.
Our booth was visited last year to meet people who have already become customers, as well as a number of new interested in safe doors. People were intrigued by the specially presented A2P-certified doors in the exhibition, which correspond to a very high level of security and are already well recognized in France. Among our well-known doors, our armored front door also features doors that are upgraded with the latest technology, which open with a barometric security system, fingerprint scan or unlock with a smartphone.
BATIBOUW 2019 is one of the largest construction, renovation and home improvement exhibition for professionals and consumers alike. The exhibition is being held at the Brussels Expo Exhibition Complex – Belgiëplein 1 – 1020 Brussels. Each year, this exhibition attracts a large number of people, both local and from around the world, who have the opportunity to order products directly from the production company even during the exhibition.