Logistics. Storage.
UAB ASMODAS have their own warehouses, and is located near the year ice-free Klaipeda port, with a well-developed transportation infrastructure, adapted to transport at land and water, our company is able to take care of the customer purchased products warehousing, logistics and delivery to anywhere in the world.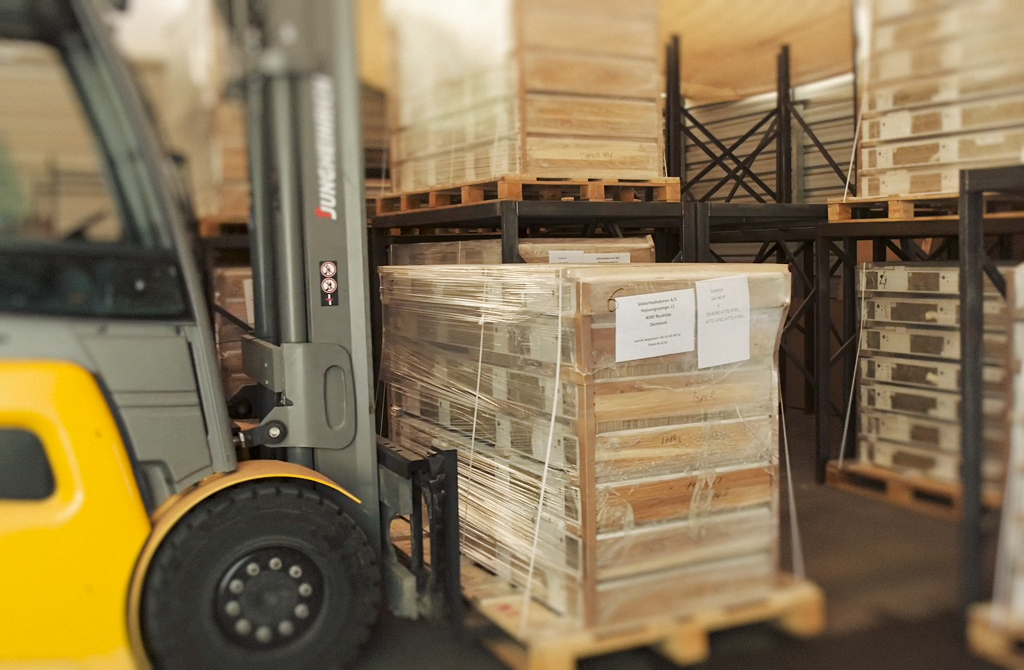 Our service is ready to be used by the customers, who do not have established business relations or cargo transport methods. And, of course, the regular customer has, not even one time, confirmed that the goods are delivered smoothly, on time and at the lowest possible cost.
Customers are free to choose transport ways and means of their goods, provided that international "Incoterms" (international commerce terms) rules are met. Current version – Incoterms® rules 2010.
" Incoterms® – unified rules used in international and national trade agreements which provide between buyer and seller liabilities related to transportation costs and risks cargo insurance, delivery of goods purchased by the buyer. The Incoterms ® Rules have an abbreviated designation that identifies to all stakeholders which of the modes of transport the buyer and seller have chosen and how they have shared the cost and responsibility of transportation. The rules cannot be adapted to national specificities. They are universal and universally understood. And not to be treated differently than clarifies the full text of the rules, which can be purchased on the official ICC store
(Should be read in the context of the full offical text of the ruels, which can be obtained from the ICC store).
Recently, OTD (ON TIME DELIVERY) service, particularly relevant in the construction sector, has been increasingly chosen by customers. OTD – a method of delivery where cargo is delivered directly to the construction site at strictly specified times meaning exactly at the time when the door installation work begins. The trust in delivering cargo on OTD is evidence of the increasing trust of our customers in their partners and the service they provide. If the cargo arrives on time, the customer avoids additional storage, transportation and loading costs. But in the event of a delay, the customer may suffer significant losses.
More than 80 percent of our products are shipped to customers in other EU countries, often several thousand kilometers away. Therefore, the ability of our company to store purchased goods and deliver them on time specified by the customer is a huge advantage, saving the customer time and labor costs.
We have the flexibility to look at any situation. If the order is fulfilled – the door is made, and the customer is not ready to install the door – the customer may apply for a delay in delivery. The finished goods will be available for free storage in our warehouse until new agreed term.