LYDER
The door is designed for interior and exterior use in the building (if the climatic conditions do not require particularly good thermal insulation). This LYDER EI30 is fire-resistant, smoke-proof and perfect for newly-built apartments.
Characterised by safety (RC3), sound-proof (42 dB) and fire-resistance (EI230), smoke-control (Sa, S200) qualities. The RC3 safety feature can be omitted to ensure the best price for large-scale projects.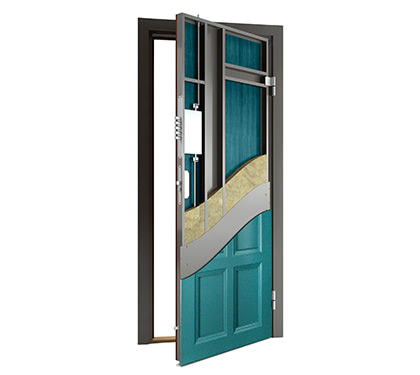 Main properties
EI130 / EI230
Fire resistance
Rw 42 dB
Sound insulation
1.7 W/(m2·K)
Thermal transmittance
About product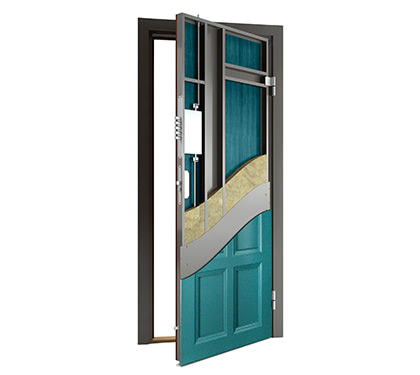 Steel Construction
The steel construction of the door is made of bent profile protective sheet, using 1.5 mm steel. The construction is welded using semi-automatic MIG technology. Powder coated. The number of the hinges depends on the door measurements. 3 protective hinge pins to prevent the door from being lifted out. Lock and handle options – ASSA 565, Mottura safe lock, or another security class 7 lock with vertical pins. Threshold options – painted steel or stainless steel. The inside of the door and door frame is filled with mineral wool. Can feature various options of décor and design, including authentic panels.